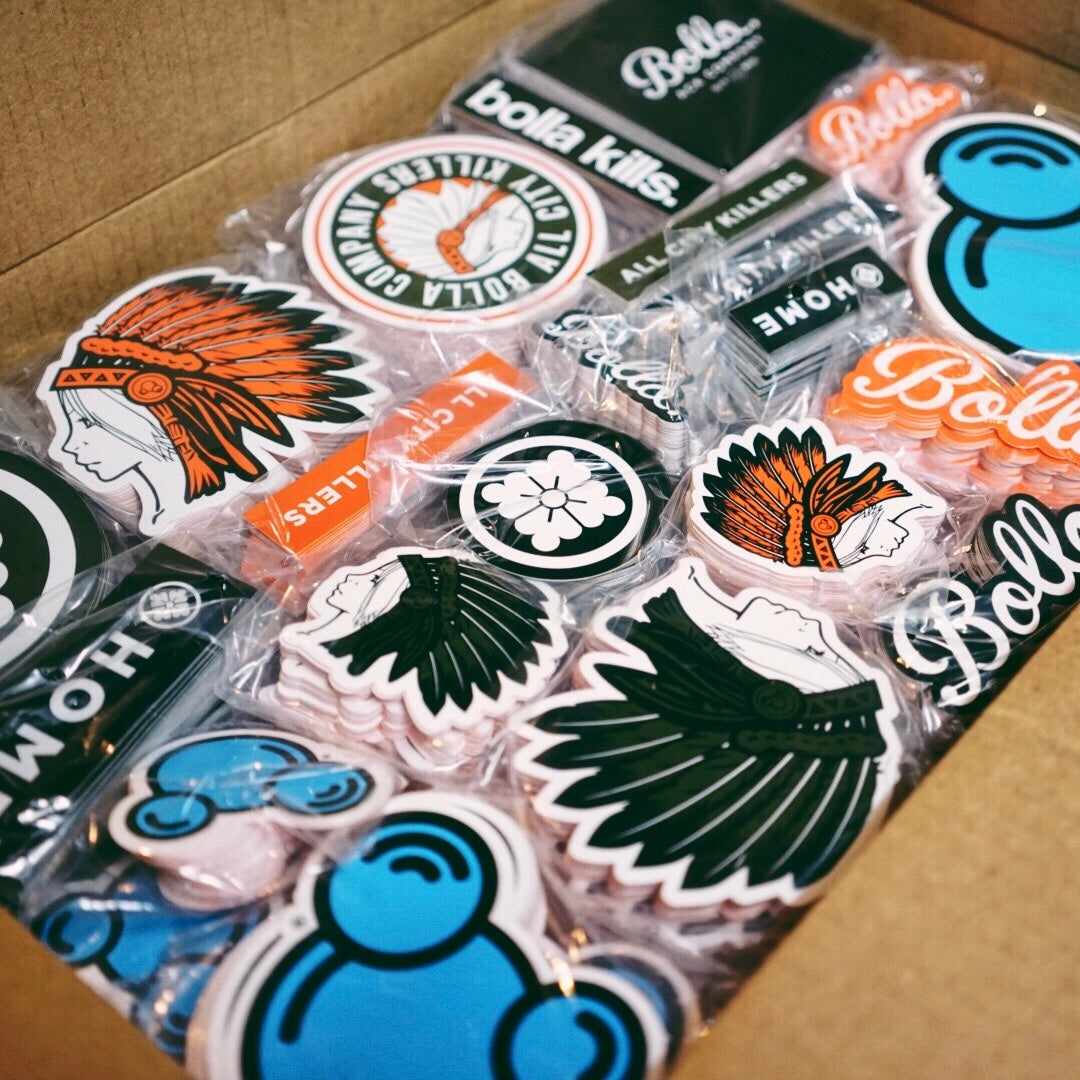 Customer must pay for shipping/postage fees.

(Domestic shipping only)
Limit of 

1 PACK

 

per order/customer! (Multiple orders will be canceled and/or edited to 1 pack)
Want free stickers?!
We usually packed these for our team, promos, and online purchases but finally we have them for everyone! 
We'll ship a sticker pack so you can slap them on your board, phone, on the streets, or sharing them with your family and friends!
Please send us back pictures or share them on your social feeds using our hashtags:
#BollaKills #AllCityKillers #FamiliarFaceUnfamiliarArea
We'll post our favorite pictures!
Enjoy and get busy slapping.
*Due to shipping delays of traditional First Class Mail, please allow 2-4 weeks for delivery. Assorted stickers will be shipped, please do not request for any specific style
Share